So ever since the introduction of the "recommended shops for you" feature on etsy I've discovered so many new and amazing artists. I'm also receiving a lot more front page clicks from this feature as well, so I hope it's hear to stay. Most of the shops recommended for me are illustrators, ceramic artists and jewelry designers and I'm really surprised how accurate the recommendations are! Here are some of my new favorite and recently discovered illustrators from the past month or so. All of their etsy shops are linked with their names, please go and check them out they are all so talented!
Emma Block is an illustrator, living and working in London. She loves vintage dresses and beautiful cities. Her first book, Tea and Cake, came out in 2011, and she is just starting on her third children's book.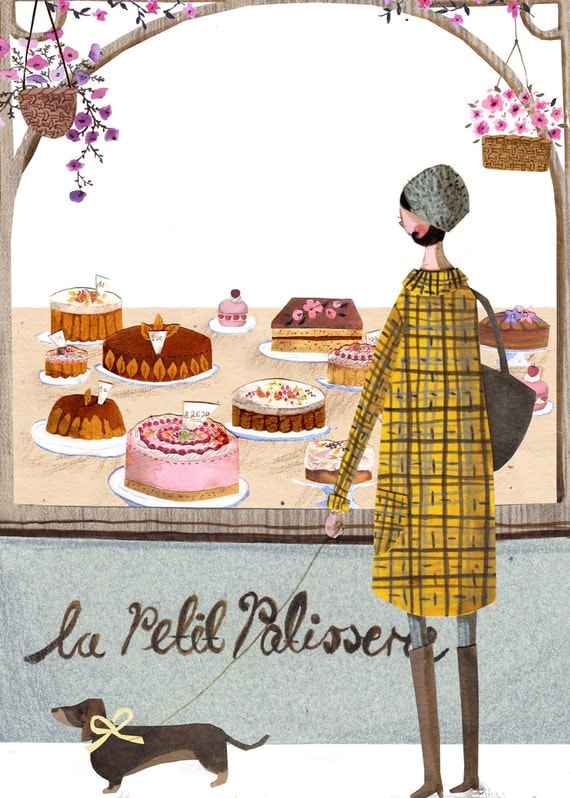 Phoebe Wahl is a recent graduate of the Rhode Island School of Design with a BFA in Illustration. She calls the Pacific Northwest home and is constantly inspired by the beauty in people and nature. She loves to make nests, sew small animals, and get lost in picture books. She is a regular contributor to Taproot magazine.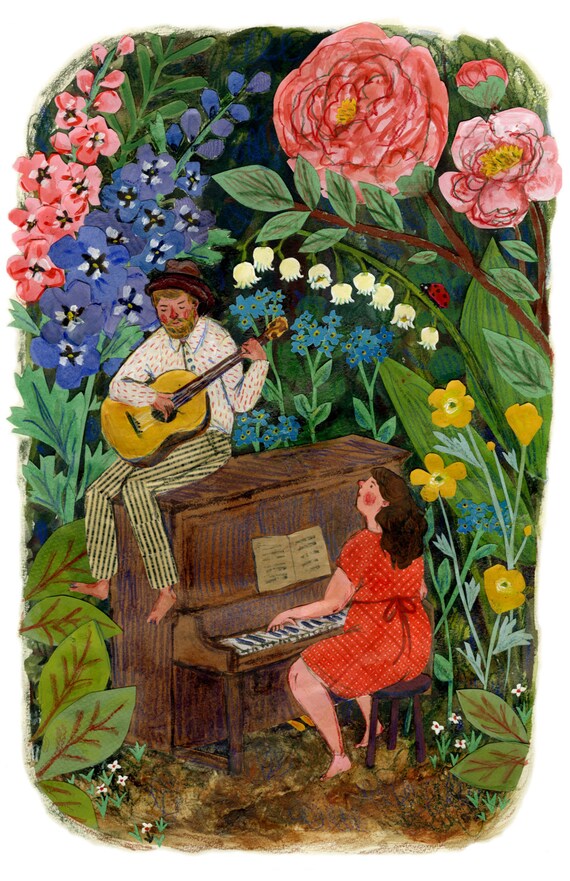 Small Adventure is devoted to creating beautiful (and sometimes silly) objects and illustrated artwork that explore nature, traveling and exciting stories.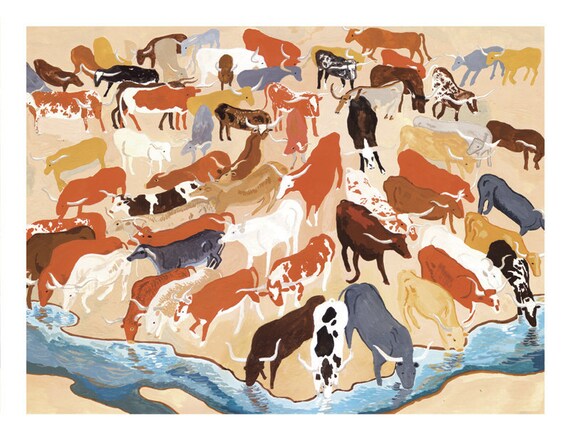 A Londoner who studied theatre design and art history before falling into magazine illustration and journalism, I eventually settled in the Canary Islands where I live with my family and other animals in the middle of a banana plantation.